Behind the scenes // Personification of your day
Styling – where to begin and how to stay true to yourself
So a recent, random, visit to the mall played out a scene I am sure many of you have witnessed before – Mum says: "Try this on darling, it will look amazing on you", "Thanks mum, but it's really not my style", without a notion of understanding what her daughter just said she continues to probe – "you won't know until you have put it on, now will you" the mom continued to toy … (a scene many of you can potentially relate to).  Actually (…Mom) she does know, and if it was something she was drawn to she would have potentially (hypothetically speaking of course ;-)) taken it off the shelf first – true's not??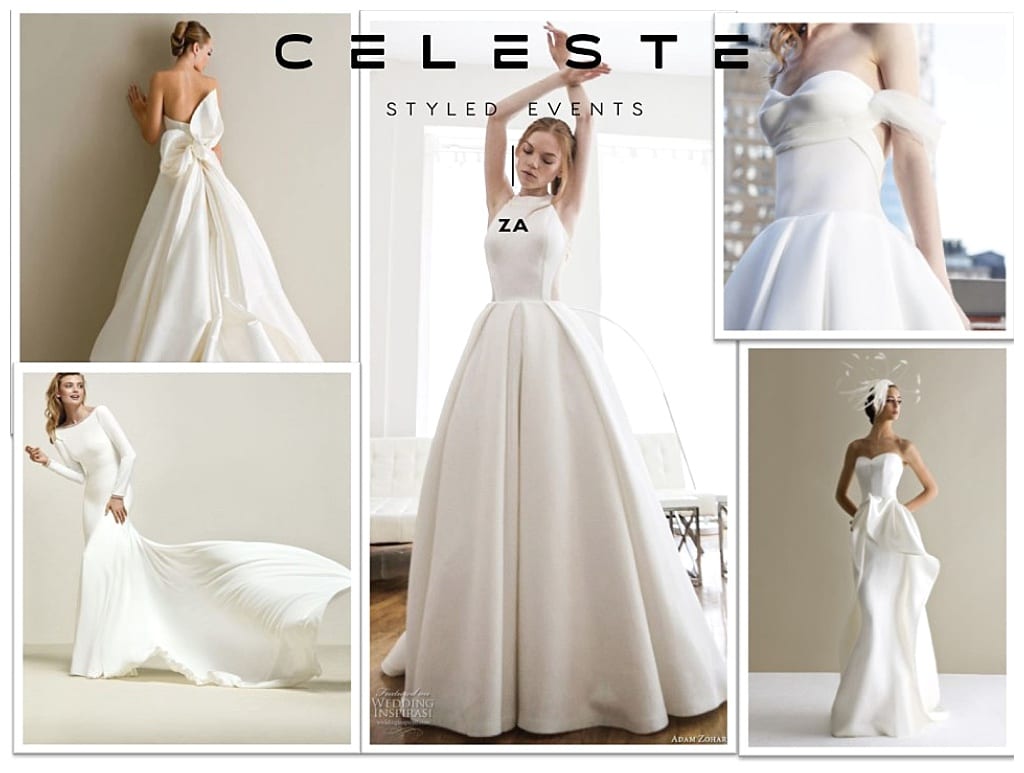 The simple fact is, you know your style, you know what draws your eye, you know what you like on an everyday basis, you know what food you enjoy and what books you like to read….  So if all these things are so easy to 'know', why is it that many clients tell us 'we don't know what we want for our wedding day'.
Modern web and printed media, social feeds and expo's have bombarded us with choices and options…too many to choose from.  No wonder you are feeling all confused.  In honesty, you are not alone.  Many clients can select key design elements from one or more inspirations that they do like but the 'bigger picture' just ain't coming to them.
So what do they do; they continue to look for that one image that is 'their' look.  They end up coming across several more 'elements' they like, no exact match, as to what they want.   More confusion results as they start to think they simply won't be able to obtain what they want.  Slowly but surely they become depressed, stressed and snxious wondering how they are going to find 'the' look.
My dear bride, your wedding hasn't happened yet….you're not going to find that image until waaaaay after the actual day has occurred and you have received those gorgeous prints and images from your selected photographer.
So what's the secret?  Forget about a My Wedding Day Pinterest board…it's fluff.  As a Wedding stylist we usually ignore those images and that board until the very end.
To understand where to go, you need to understand where you are coming from.  We like to get to the root of your soul to find out who you are before even searching for a single inspirational image.
How?  By looking at what else is going on in your world – what other boards do you have; what are you pinning; on which boards, involuntarily, do you have 100's of images, and on which do you have but a few (…think My Style vs Exercise inspirations); what bucket lists do you have in place; what's your idea of romance; etc – these tell us a lot about what drives you in life.
So forget about wasting your time searching for that perfect image of what your wedding should look like.  In essence, if you do happen to find a suited image, it won't really be your wedding now will it…it will be a copy-cat version of another person's dream day.
As your wedding stylist our number one goal is to create a look unique to you as a couple.  One that is a stand-alone reflection of your tastes, your personalities and your vision.
Stay tuned for our next article where we focus on how this process can be broken down into a few easy steps.  Your quick guide to making your day creatively unique.
Images and moodboards compiled by Celeste Styled Events // Images courtesy of Google Images and Pinterest // Featured image beautifully captured by Lauren Pretorius