Events Planned // Cynthia & Daniel // Babylonstoren
The bounty and beauty of this venue never ceases to amaze me – raw as well as cutivated landsacpes and gardens make for optimal photo appeal that differs on a seasonal basis.  It was the perfect match for our London-based couple who wanted to celebrate their special day on African soils.  Cynthia, born and bred, in East London, moved to London several years ago where she met Daniel at a local pub.  It wasn't long before their shared interests caused them to spend more time together and grow that interest into one for each other.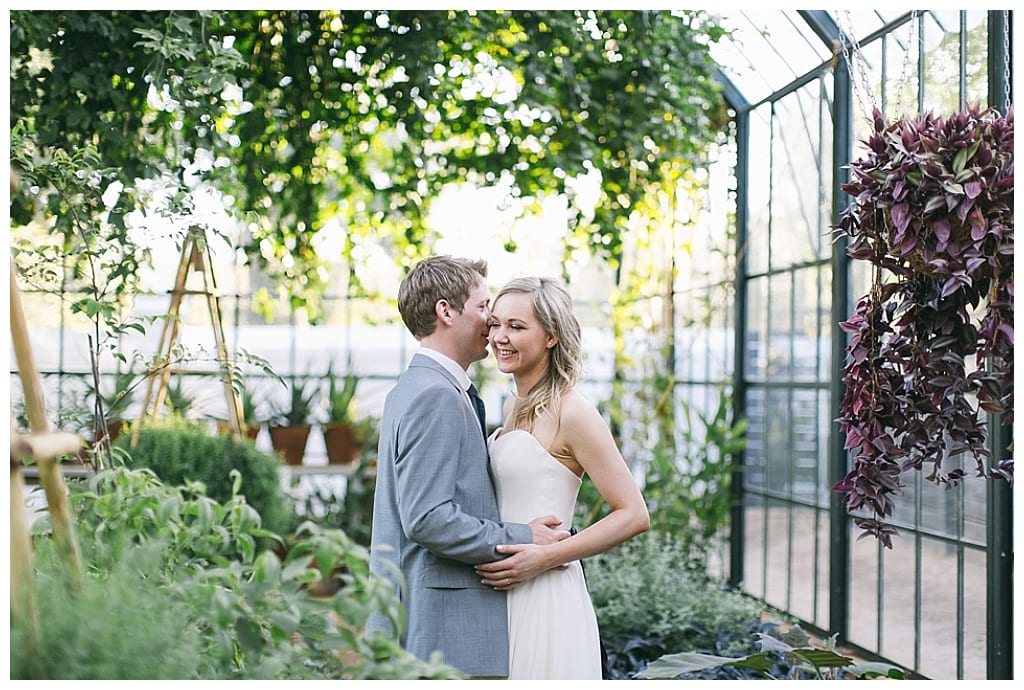 Having spent most of their time in the United Kingdom Cynthia dreamed of sharing 'home' with Daniel and their friends and family.  Experience had to sell and there was no better option for their unique day then the garden's of Babylonstoren.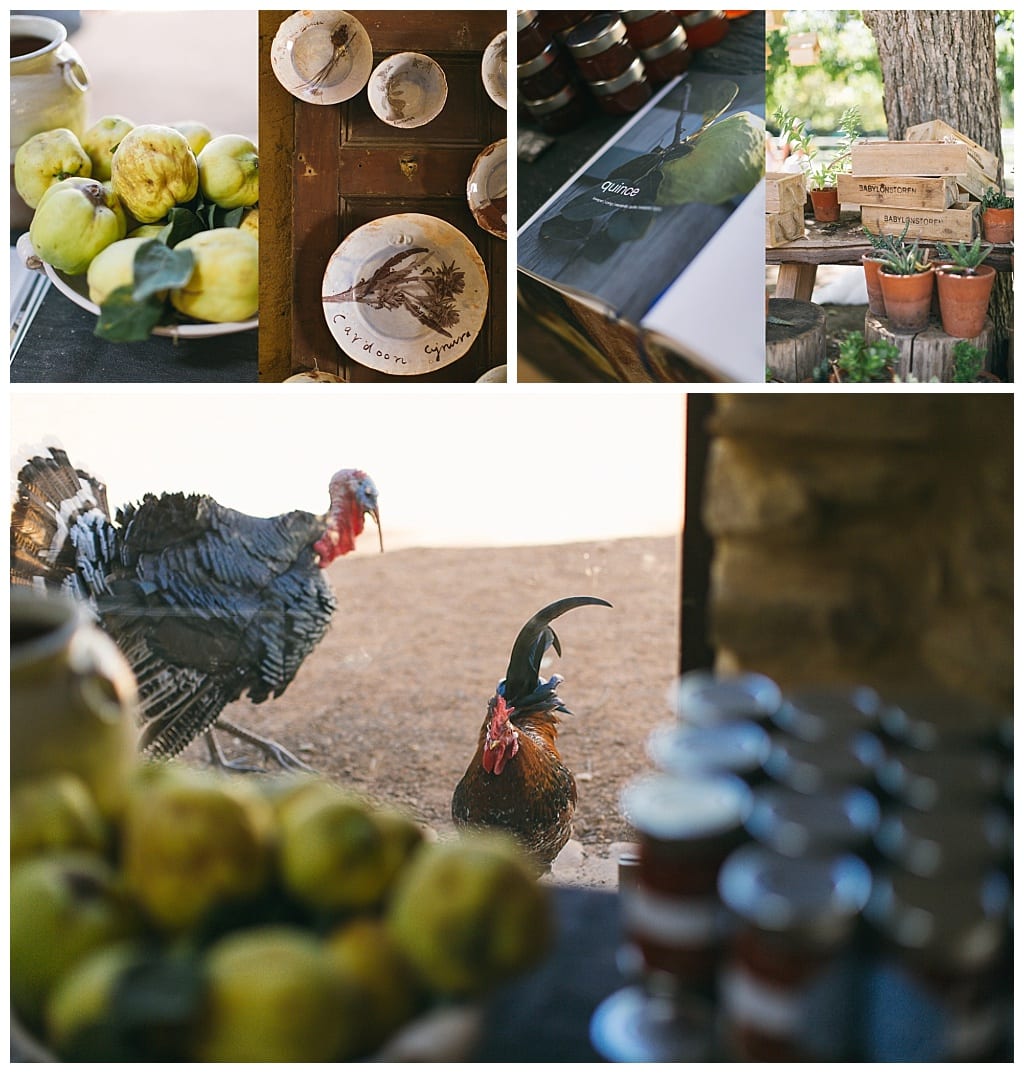 They had a vision of bright hues being introduced in Aztec patterns, designs and shapes.  This had to be subtle but noticable and carried throughout the day.   We accomplished this through unique centrepieces and floral arrangements which featured quince, sterlitzia's, aubergine's, and pumpkins.  Stationery design was equally patterned with geometrics creating form, colour and interest.   Caged naked bulbs added to an alternative approach which was right up Cynthia's alley in her unconventional approach.  Flower girl dresses included stitched Aztec patterns and Cynthia gifted her bridesmaid and the mom's with geometric shaped earrings and necklaces.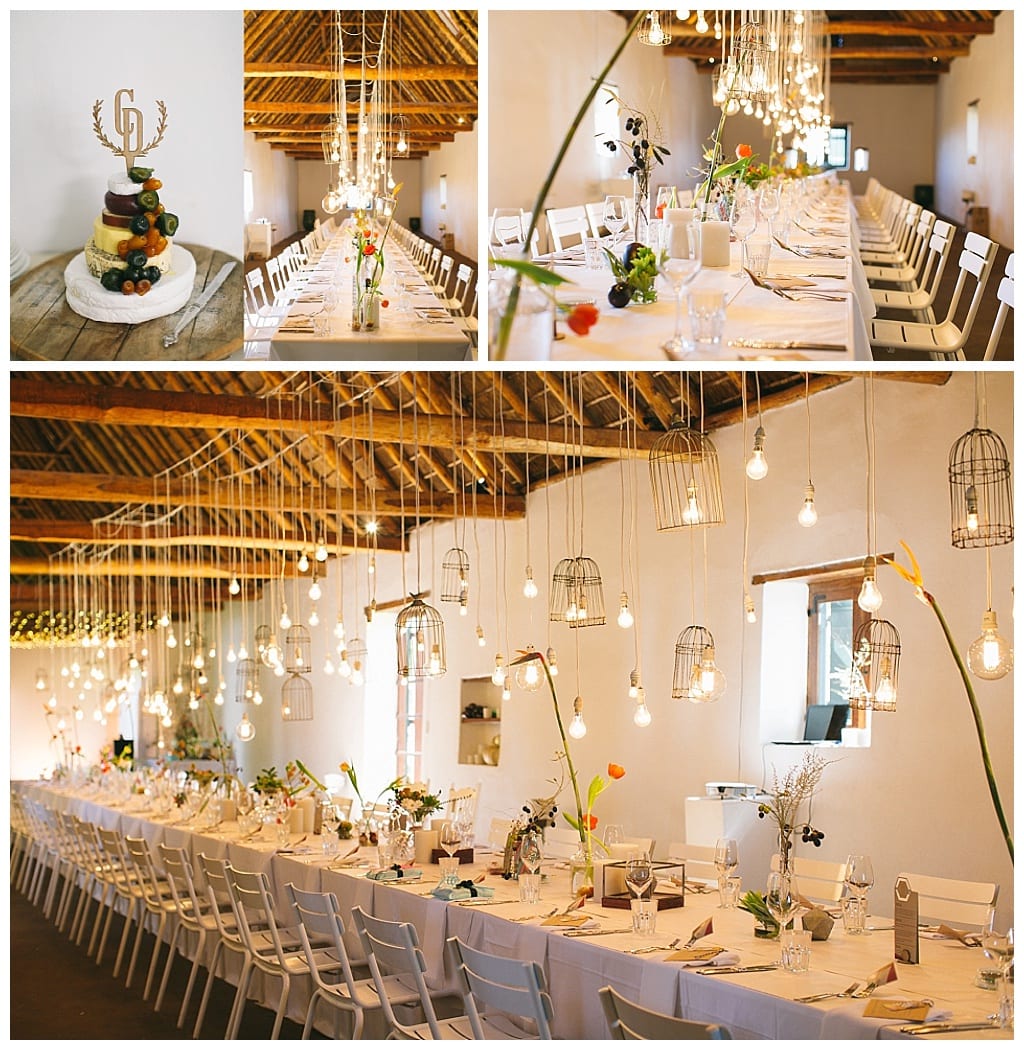 Most certainly the highlight for this unconventional bride was her bridal bouquet which consisted of wild mushrooms!!
The ceremony was set under the large oak tree behind the Koring huis, Old Barren and White Studio.  We crafted a banner backdrop which was converted into a duvet breadspread post wedding as a sentimental reminder of their vows underneath that giant oak.  Pumpkin patch aisle decor set the tone for the vegetable inspired table pieces which would be featured for the reception.
While our lovely bride and groom escaped to their photo session guests where entertained by the lovely Duo that's Slow Jack while feasting on a cheese tower wedding cake.  Laboratory erlenmeyer juice jugs where filled with orange juice to continue our bright hue vision while gin and tonic's where served with goosberries – it's all in the details is what we say.
The all-too-familiar donkey parade was a welcome touch to guests retrieving into main reception and it was not long before the basket of vegetable treats was devoured.  They however remainder standing guests at our banquet table as the night unfolded histerical untold stories, a candid slide show and somewhat embarassing and fun-filled reminces of our couple's journey to now.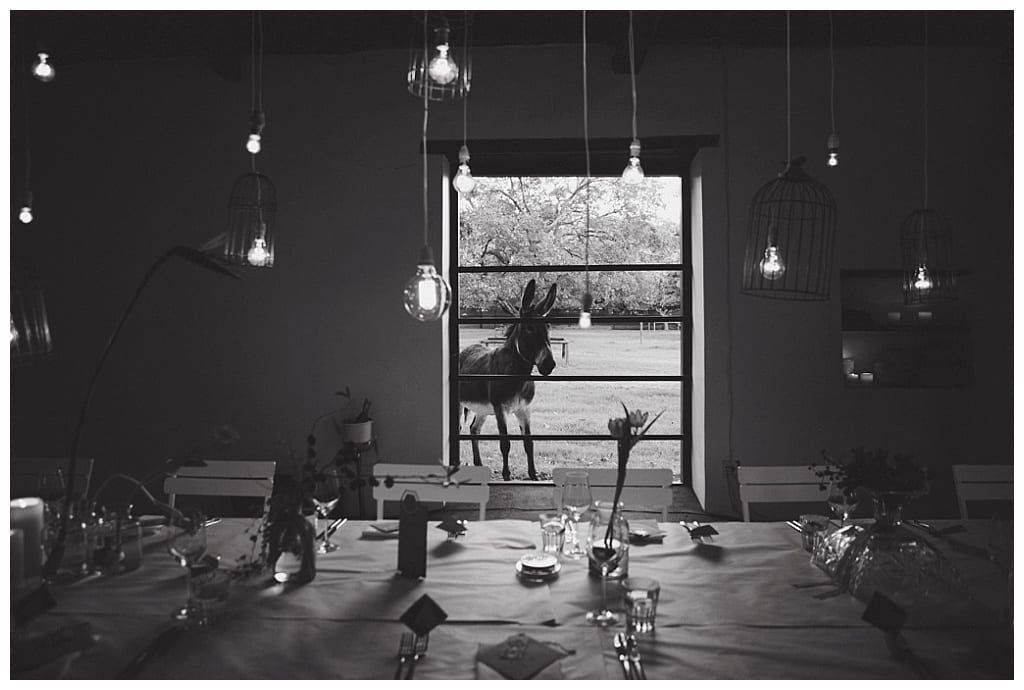 True to say, this was a truly enjoyable celebration – intimitely celebrated, long remembered – under the African skies.
Key Role Players –
Venue // Babylonstoren
Photography // Jenny Elizabeth
Entertainment // Slow Jack
Cake // Celeste Styled Events
Decor and Styling // Celeste Styled Events and Babylonstoren
Stationery // Lezanne's designs
Hair and Make-up // Cecilia Fourie
Marriage Officer // Johan Botha of Fairest Cape Weddings